Get 10% Commission! Join us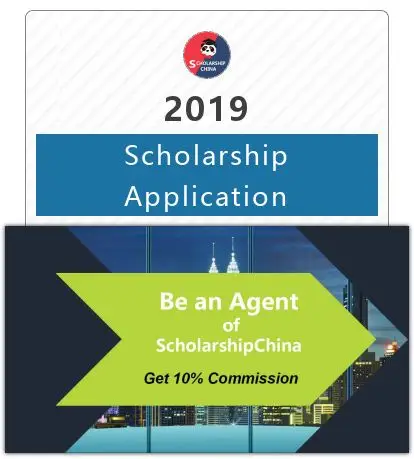 When is your first time apply scholarship? Did you help other friends or relatives apply scholarships when you study in China? Do you ever think of getting commission when applying scholarships for others?
Be an agent of ScholarshipChina!
Ready to make money when you help others? Is an agent of ScholarshipChina right for you?
5 Steps to Get the Commission
Fill in some general info and select your consultant. If you haven't have yet, just choose one.
Once you register successfully on scholarshipchina.com, you are defined as INDIVIDUAL in the user center.
Step 2: Click "Become an Agent" in user center
Click "Fulfill Now" and complete your agent information when registration, make sure all your information are valid and true.
Once you finished and submitted, your consultant will check all your info in 24 hours and give you feedback.
Step3: Scholarship Application
After your status of user center change to AGENT, you can recruit students, collect the required documents, upload the documents and start "My applications". Once you submit all required documents, you can check all your messages and application status in ScholarshipChina user center.
Step 4: Charge fees and Earn more
You need to charge the application fee, school registration fee, project fee from your students as we mentioned in each program. When you finish your second application and pay the project fee, your commission (10% commission of project fee) will start calculating. Once you've got some experience for scholarship application and you've got many success cases in this field, your commission will be higher. One of the best ways to increase your earnings potential is promoting your success cases and new scholarship policy.
Step 5: Get Annual Commission
ScholarshipChina will check all your successful application and give you commission details to check at the end of each year. Total commission of one year will transfer to your account directly at the end of December. You can also check your Today's Commission and Total Commission in your user center.
þ Scholarships of 300+ Universities
We work closely with the 300+ universities to ensure that any data on our website is always accurate and up-to-date.
þ Easy Scholarship Application in 24 hours
As an Agent of ScholarshipChina, you can check all the scholarship details, download application form, upload the required documents, start your students application and check application status of your applicants whenever it is, which makes mostly use of your spare time.
þ Work Independently
No need to have Company. No need to have agent experience. Anyone can join! You can do the agent work with your phone and computer at any time. Check scholarship on your phone or Wechat mini program and help your students apply online.
þ Get High Commission
Agents of ScholarshipChina can reward 10% commission of project fee after successful application. ScholarshipChina user center has brand new agent system and it is super convenient to calculate your commission.
þ Help Others that Will Lead You to Success
Create International Study Opportunities for All Youth is ScholarshipChina mission. We are always ready to help students. Finding a future university with low cost for them, and you, agents of ScholarshipChina play a huge part in making their dream come true and changing their life. When you decide to become an agent, you have opened the doors to countless opportunities.
No matter where you are, a foreign students who are studying in China no, or a person in your country or someone never do the business of stu in China, you can easily join as our ge